A new update has been released for the AMZ Analyzer, I hope you guys find these updates as useful as I have:
Products not found on Amazon.com: Products searched that do not exist on Amazon.com will now return "Not Found on Amazon" instead of not showing up in the results! This was popular request from our customers, you speak, we listen!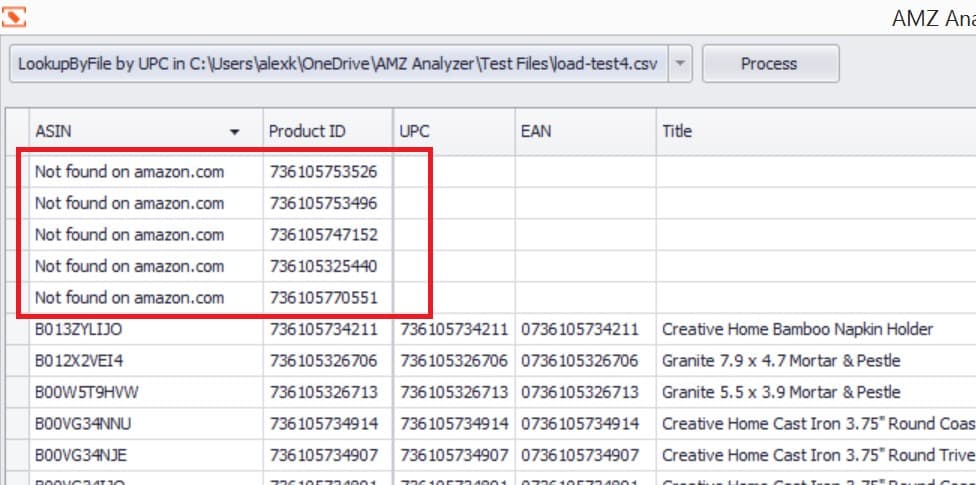 Product ID Column: This new column makes it much easier to reconcile products from the load file to the results file. Whether you used UPC, EAN, etc. in your load sheet, the new Product ID column will now show up in your search results. Why is this useful? Well, Amazon.com has the annoying tendency to associate multiple UPC/EAN's to the same ASIN. Why not just use the existing UPC/EAN columns from the Gridview you ask? The UPC, EAN columns in the Gridview returns data from the Amazon.com API, not your load sheet! This made it difficult to reconcile UPC/EANs from your load sheet to the results file. Now this is super simple, every Product ID from the load file will have a corresponding matching Product ID in the results Product ID column!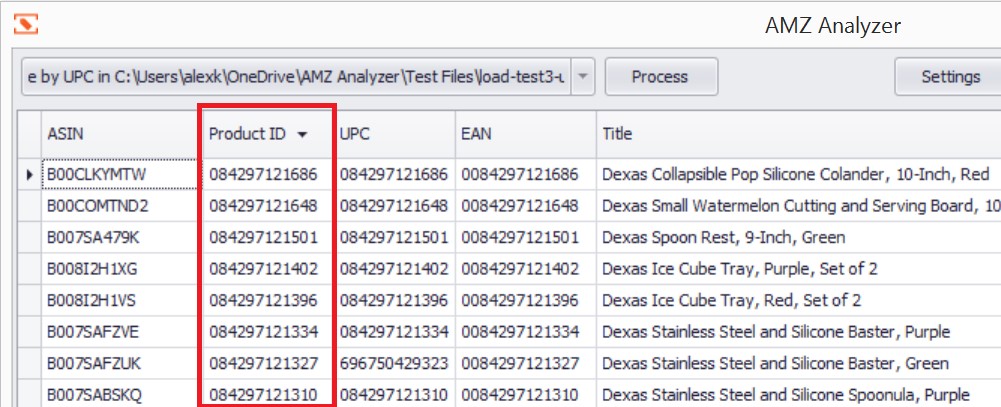 Other updates in this version:
Fixed a referral cost FBA calculation issue where referral cost was incorrectly displaying as $1,
Solved issue of missing BuyBox/MFN Price on certain items when running a load file with no Purchase Price column,
Added software version number to Setting screen.
So what is next on our list? Here is a sample of what we're working on:
Significant updates/fixes to Search by Keyword functionality to allow better product research by category/seller, much more accurate results and a new function to search by top products in any Amazon category,
Add CamelCamelCamel and Keepa links for matching products,
Additional support/functionality for search products that have variations on Amazon (ie: listings with multiple sizes for clothing categories),
Improvements/fixes to certain custom columns,
Add pause/stop button,
Add projected # of Units Sold, by popular request!
…and we're just getting started!!
I hope you guys enjoy the new releases. Most of the above has come from input and suggestions from our users so please don't hesitate to Contact Us and let us know what features/fixes we can implement to make your amazon.com selling experience even more efficient and profitable!
Regards,
Team AMZ Analyzer