Result contains more products than Input Spreadsheet
Amazon may contain duplicate  listings for the same UPC/EAN Product ID. Analyzer.Tools will return either a) ALL listings that match your Product ID (which may result in multiple results for one Product ID) or b) a user specified number of matches as set in Settings > Options > Spreadsheet Search.
This is extremely useful when analyzing your potential product's viability for selling on Amazon and allows you to consider all possible competition. This is most common when using UPC and EAN as the search Product ID as each UPC/EAN may have multiple ASINs.
Queries for Product IDs that do not result in a match (no matching listing on Amazon) will show in results as "Not found on Amazon".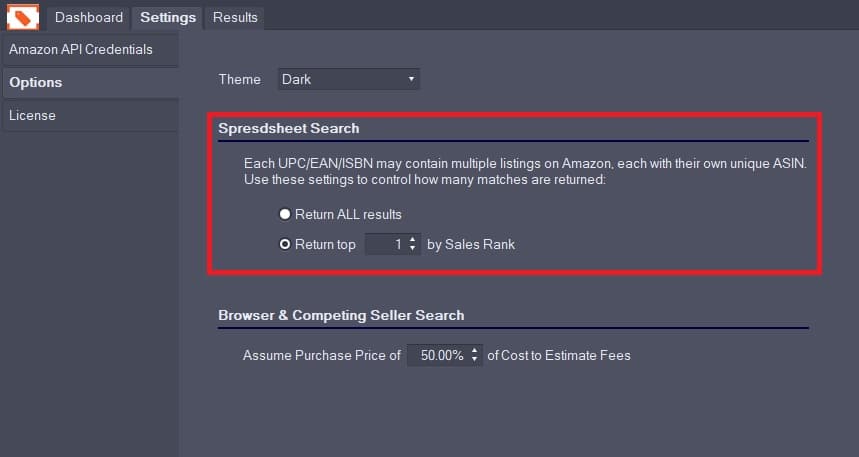 Please be sure to visit, subscribe and share our Facebook, YouTube & new Twitter page to be the first to get the latest updates on program developments and new features!