Web App Update- Business Product Opportunity (BPO) updates + bug fixes
News & Updates
Web
1 year ago
6.3.22
New update for the web app brings new features and functionality to Business Product Opportunity (BPO) scan as well as various bug fixes.
NEW (BPO)- New user interface for the BPO configuration screen,
NEW (BPO)- Added De-personalization as an option as well as Category selection,
NEW (BPO)- Added functionality to manage currently scheduled reports and schedules,
NEW- Added support for yearly subscription plans. Available for purchase/upgrade soon,
FIXED- Certain rare formatting was causing Spreadsheet loads to fail,
FIXED- Default marketplace was reverting to UK for some users,
FIXED- Favorite Date showing 01/01/1001 format,
FIXED- Storage fee update.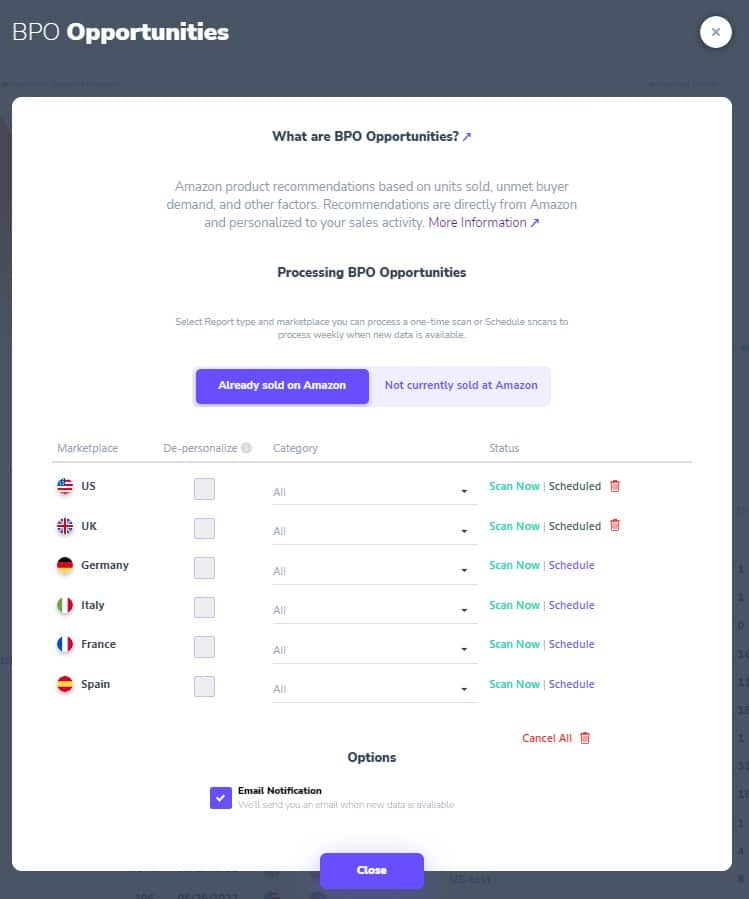 Hope you enjoy the update!  Please be sure to visit, subscribe and share our Facebook, YouTube & new Twitter page to be the first to get the latest updates on program developments and new features!