Adding API Credentials
Analyzer.Tools obtains most data directly from Amazon's API to provide the most current and accurate information possible. Amazon requires you to authorize Analyzer.Tools by generating API  keys. Obtaining API keys is safe, simple and takes less than 5 minutes.
Current Windows App Customer? Visit this link for a simplified process!
Watch the video or follow the step by step process below.
Step 1: Obtain Credentials
Visit the link(s) below based on the Marketplace(s) you are authorized for. You may be asked to log into your Seller account. Be sure to click on the correct region (North America or EU) link or your authorization will not work!
After clicking the link and logging in, you will see a screen as shown below (North America link shown) with the Developer Name and ID already filled in, do not edit these & click Next.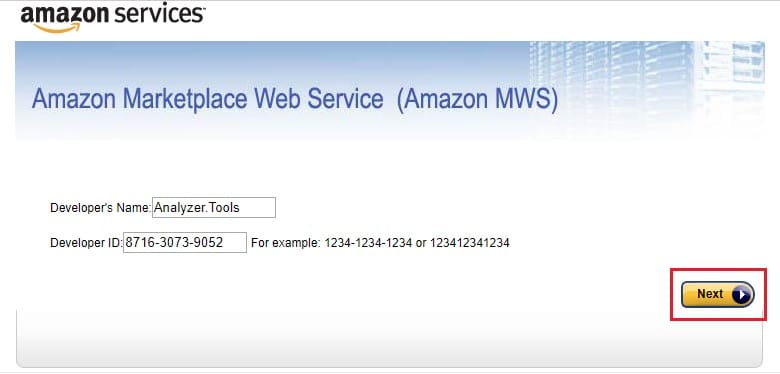 Read, check the box & click Next as shown below: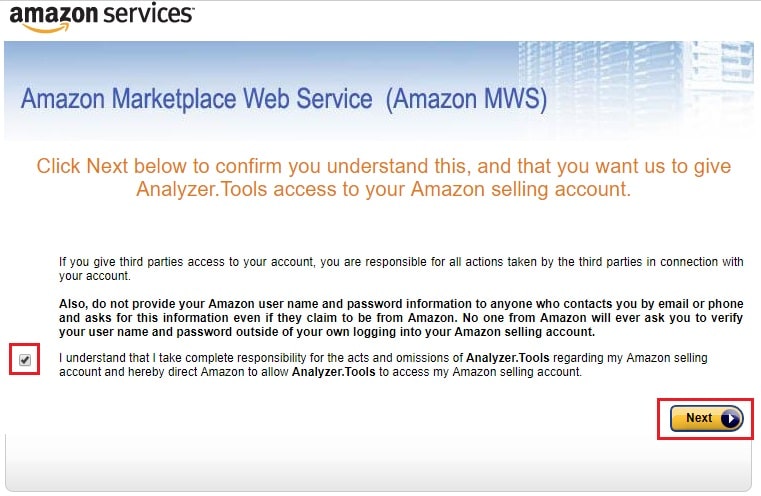 Step 2: Copy/Paste Credentials
You should now see a screen showing your credentials as seen below! You will copy/paste your full "SellerID" and "MWS Auth Token" into the web application. There is no need to retain any other information from this screen (you can always come back to it).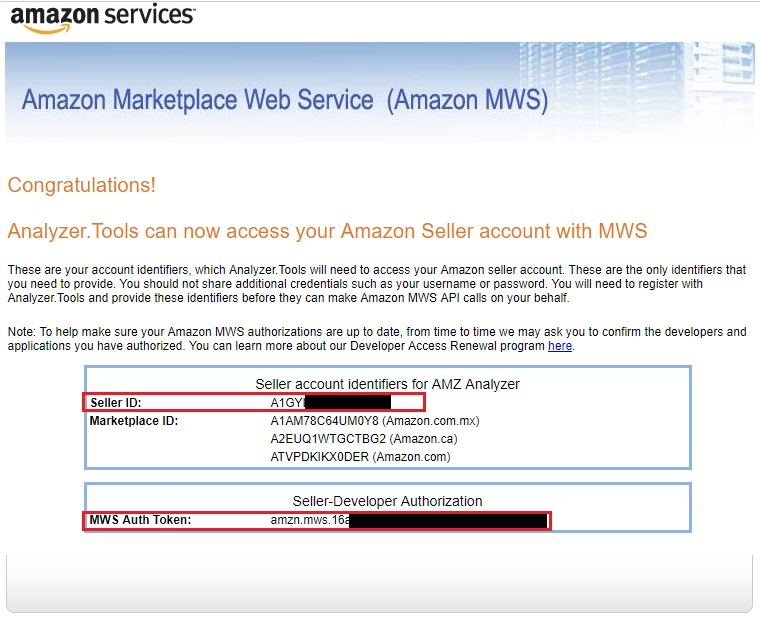 Inside the Web Application screen click New Scan > Settings. Click Add or Edit for the Region of your choice and copy & paste the "Seller ID" and "MWS Auth Token" from Amazon into the appropriate field. Click Save and when you see a success message, you are done and ready to analyze!