Windows Download, Credentials & License Key
Step 1: Download & Install Analyzer.Tools
Once you have purchased a license for Analyzer.Tools, you will receive a purchase receipt  email that includes a download link as well as your License Key. Click the Download link and install the program. Once installed, open the program.
Download link and license information can also be obtained anytime on the website by logging in and visiting the My Account page.
Step 2: Enter License Key
Copy the License Key you received in the purchase receipt and paste into the program "Enter License" field. Select your license plan (Monthly Subscription, 2 Day Pass, 5 Day Pass) from the "Software Package" drop down menu. Click "Activate".  "Activation" will turn from False" to "True" to indicate the license is valid.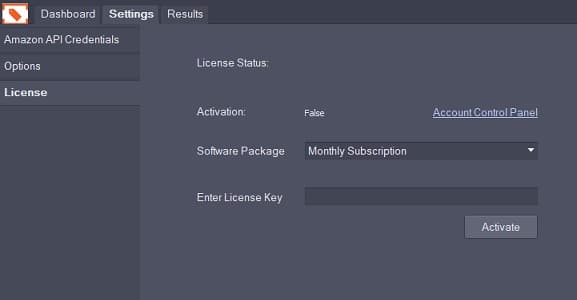 Step 3: Enter Amazon Marketplace API Authorization
Visit the link(s) below based on the Marketplace(s) you are authorized for. You may be asked to log into your Seller Central account. Be sure to use the correct region link or your authorization will not work!
Confirm the Developer's Name & Developer ID are filled in based on the Marketplace(s) you are authorized for:
North America (US, Canada and Mexico):
Developer's Name: Analyzer.Tools
Developer ID: 8716-3073-9052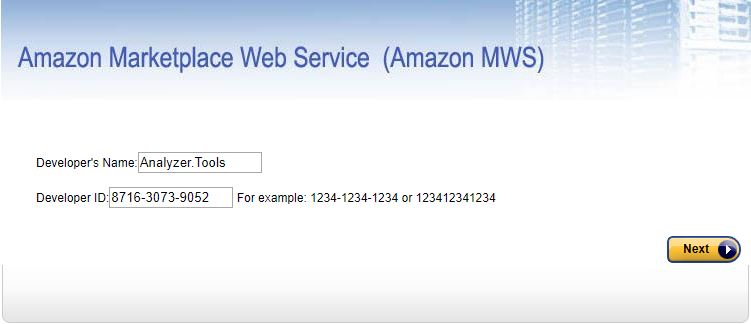 Europe (UK, France, Spain, Germany, Italy, Sweden, Netherlands and Poland):
Developer's Name: Analyzer.Tools EU
Developer ID: 0941-4185-9218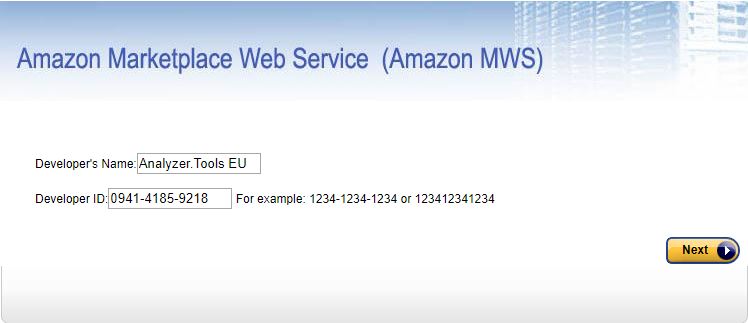 Step 4: Click "Next", read fine print, check the boxes and click "Next" again: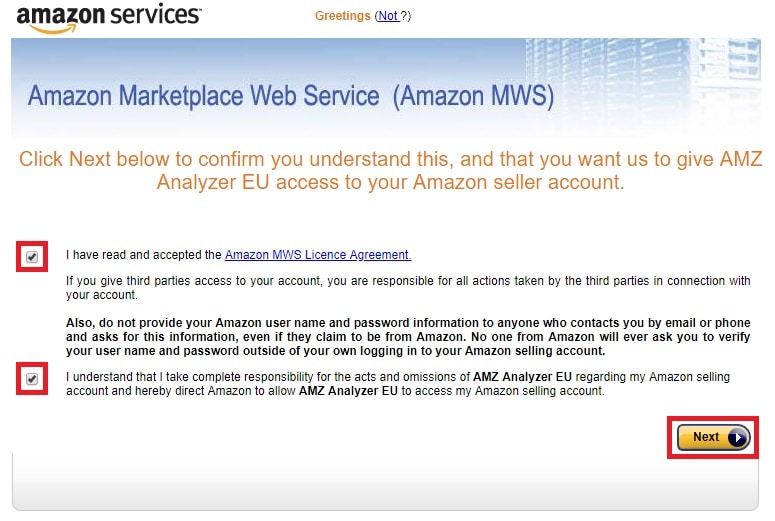 Step 5: Copy "Seller ID" and "MWS Auth Token" & Paste into the program:
Copy into Settings > Amazon API Credentials screen under the appropriate Marketplace. Seller ID should be pasted first, followed by the MWS Auth Token. Once pasted, click on "Test…" to confirm successful authentication and "Save" to finish the process.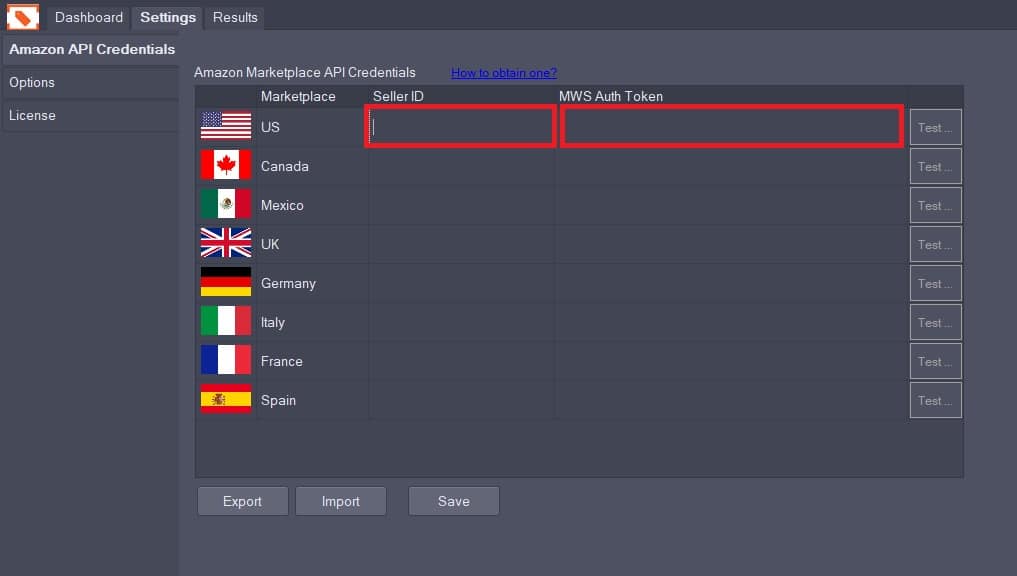 Congrats, you're all set!
You can now bulk search lists of products on Amazon by uploading a product spreadsheet, research with Browser search and analyze your competitors' storefronts with the Competing Seller functionality, all from the Dashboard tab!